Party Wall Notices – Philip Antino advises on what you need to know
Dr. Philip Antino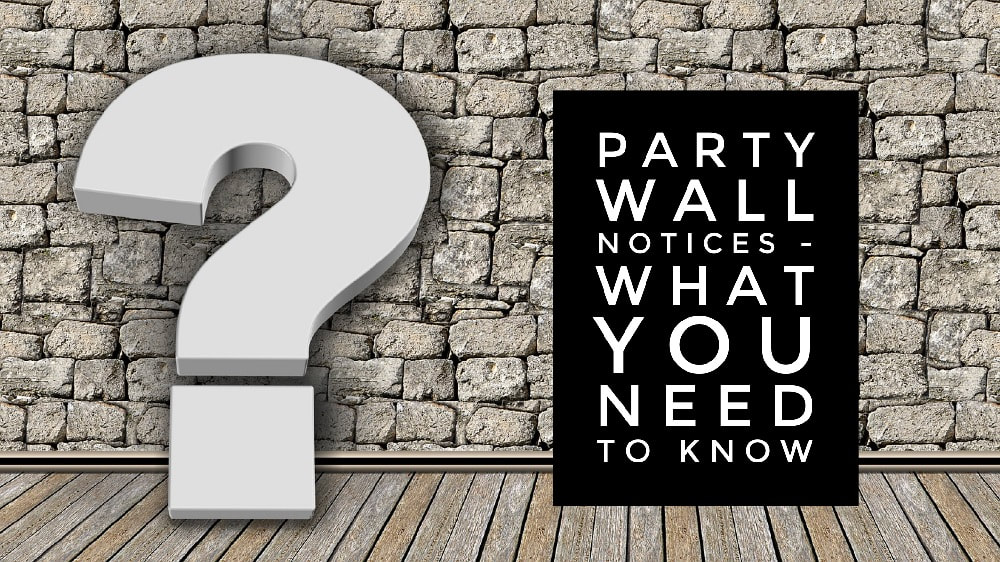 If you're embarking on building work on a property that is joined to another property you have a Party Wall. If the building works are going to affect the Party Wall you will have to formally issue a notice to the owners of the other property.
What exactly is a party wall?
The easiest way of thinking about it is as a dividing partition between two adjoining buildings that is shared by the occupants of each residence or business. For example, a wall built along a property line dividing two terraced houses, so that one half of the wall's thickness lies on each side. Think of it this way, it's often the wall dividing your lounge from your neighbours lounge if you're in a terrace or semi-detached property.
It does not matter if the party wall is a supporting wall, any work you or your builder does to it could have an effect on the neighbouring property. The law that governs how and what you need to tell your neighbours and what you can do is the Party Wall etc. Act 1996.
What is a party wall notice?
The Party Wall etc. Act 1996, protects the rights of your neighbours on the other side of the wall and means that you have to give them official Notice if you are going to undertake any work to it. By law you have to give a minimum of 2 months notice before you start any work.
Philip Antino advises that it's a good idea to have an informal discussion with the adjoining owners before sending a Notice, letting them know what you are proposing and trying to get their agreement. It just makes everyone's lives easier and prevents them getting a surprise.
What types of work need a Party Wall Notice?
Section 2 of the Act specifically covers certain major works, these are:
Inserting a Damp Proof Course

Underpinning the whole thickness of a party wall - for example to prevent settlement

Cutting into a party wall to take the bearing of a beam - for example for a loft conversion

Raising the height of a party wall - for example adding another storey

Extending a party wall downwards - for example to form a basement

Demolishing and rebuilding a party wall - for example if it is structurally defective

Cutting off projections from a party wall (or from an adjoining owner's boundary or external wall), if necessary to build a new wall adjacent to that wall – for example removing a chimney breast
What has to be included in the Notice?
There is no actual official Party Wall Notice form that you can use, however you need to make sure you include these points:
Your own name and address - joint owners must all be named, e.g. Mr A & Mrs B Owner

The address of the building to be worked on - this may be different from your main or current address

A full description of what you propose to do – you can include plans and have to include them if there is excavation work

When you propose to start – which cannot be before the relevant Notice period elapses

You should also advise your neighbours of their rights to consent and dissent
You also have to date your Notice and it is advisable to include a clear statement that it is a Notice under the provisions of the Act.
Issuing a Party Wall Notice isn't complicated, but if you're uncertain and get it wrong the notice may be invalid and the whole process would need to start again.
There are a lot of people giving advice but not all of it is accurate. The best place to start is by asking Philip Antino. We are just a phone call away.