I'm thinking of building a kitchen extension – do I need a party wall agreement?
Colin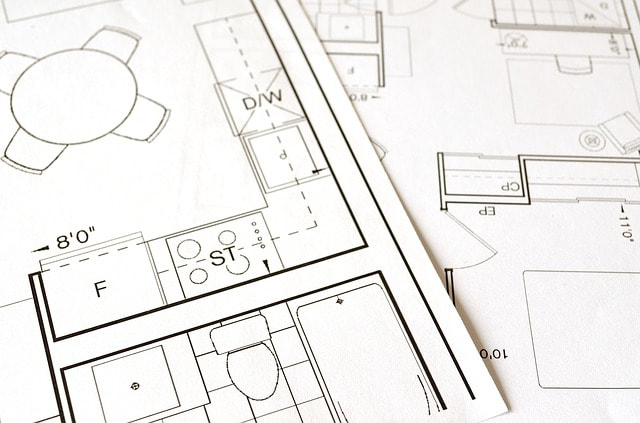 I dream of building a large, open-plan kitchen, but don't want to move home to get one, would a kitchen extension be the solution I'm looking for?
Not only will this type of extension give you the extra room you desire and better flow of space, it could also add value to your home and be considerably cheaper than moving.
A kitchen extension can be a large project, so thorough planning is key. You need to decide on the proposed use of the new extension, for example is it to:
create a spacious cooking and prep area

create a combination of separate dining and cooking area

be able to entertain friends and family more frequently
It's important to write a list of all the features that you already have in your kitchen, then add the features and appliances that you wish to include in the space. Involving a Kitchen Company at an early stage is also key to achieving your goals. We would recommend www.emersoninteriors.co.uk  for your first point of call.
BENEFITS OF BUILDING A KITCHEN EXTENSION
You get to make it your own with full design control
Rather than buying a new home, you get to alter and personalise your existing one. You are in control of creating the additional space in the areas you actually need it.
You'll save time and money
Instead of handing over a huge deposit on a new home and paying solicitors fees, stamp duty and a removal company to get your furniture there, extending your home will save you money in the long run. Cost is affected by how complex the build is and sticking to a simple design can mean paying less. It's a good idea to avoid having things made to order and take on some of the work yourself - if you're confident. Labor and materials might cost more for unusual shapes and designs. Building over a manhole might require diverting the drains and incurring further costs and most certainly a license form the local water authority will be required.
You'll increase the value of your home
Extending your kitchen can effectively raise the value of your property as the aesthetics and design will be updated. As well as increasing the square footage, with the right design, your home will become more functional.
So will my kitchen extension require a Party Wall Agreement?
Party Wall Agreements are most commonly needed for building works that involve extensions and loft conversions that require the insertion of damp proof courses and the excavating of new foundations. Before commencing work on your kitchen extension, you (the Building Owner) will need to give the affected neighbours (Adjoining Owners) Notice of your intended works.  Their response will dictate whether a Party Wall Agreement is required. This will be prepared by a party wall surveyor and will outline how the works will progress.
 
To start this process, you will need to serve a Party Wall Notice on your neighbours, in writing, about the planned party wall works. This notice must be given to your neighbour between one and two months before you plan to start building works. You can speak to your neighbour to explain the work you want to carry out, before giving notice in writing.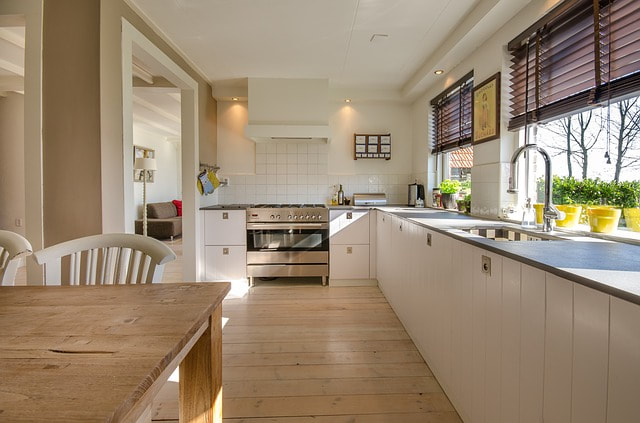 You must tell your neighbour if you want to:
build on or at the boundary of the two properties

work on an existing party wall or party structure

dig below and near to the foundation level of their property

dig below and near to any structures on your neighbours property.
Examples of this type of work include:
building a new wall on the boundary

cutting into a party wall

raising the party wall upwards or indeed (basements) downwards

removing chimney breasts from a party wall

knocking down and rebuilding a party wall
The Role of the Party Wall Surveyor
The role of the Party Wall Surveyor (or the "Agreed Surveyor" if the two owners can concur in a single appointment) is to prepare a document known as a "party wall award" (sometimes called a "party wall agreement").This document sets out the owners' rights and responsibilities in relation to how the work should proceed and covers items such as working hours, what happens in case of damage and access for the surveyor(s) during the course of the works.
What is a Party Wall?
In simple terms a party wall divides the buildings of two owners with the boundary between ownerships, usually, but not always positioned at the centre of the wall. If you live in a semi-detached or terrace house you share a wall (or walls) with your neighbour and that wall is known as a party wall.
Party walls usually separate buildings belonging to different owners, but could include garden walls built astride a boundary known as party fence wall. Where a wall separates two different size buildings, often only the part that is used by both properties is a party wall, the rest belongs to the person or persons on whose land it stands.
What is a party wall used for?
A party wall is for the benefit and convenience of both owners. Each adjoining owner has the right to its full use of the party wall in the improvement and enjoyment of his property. Neither owner can use the wall in a manner that impairs the other's easement or interferes with his or her property rights.
An owner is not entitled to extend the front wall or rear wall of his building beyond the middle of the party wall. In addition, an adjoining owner can position beams into the party wall but not beyond the middle of the wall. Neither party can attach fixtures over the adjoining premises such as window shutters, pipes, gutters etc., even if the fixtures do not damage, or interfere with, the rights of the adjoining owner. An easement does not give either owner a right to construct and maintain a roof or cornice that extends beyond the party wall and over the property of the adjoining owner.
Will my kitchen extension need planning permission?
If the work is classed as permitted development, you won't need to apply for planning permission, but you may wish to apply for a certificate of lawful development, which proves the project is legal. If you do need planning permission, you will have to apply to the local council, and may need additional reports and drawings. Whichever route you are taking, you will need building regulations approval. It may be necessary to issue a party wall notice if you are building on or close to the boundary with your neighbours.
If you are thinking of building a kitchen extension (or any extension) or are already underway with drawing up your plans get in touch with the team at Antino & Associates on 01245 490 019. We can advise you of next steps to ensure that your project moves forward without any hiccups. Our Party Wall Surveyors are based in Chelmsford but travel across the UK to deal with all types of party wall issues.