My neighbour has built an extension up to the boundary of our property, we now want to extend too. Can we use their external wall to build upon?
Dr. Philip Antino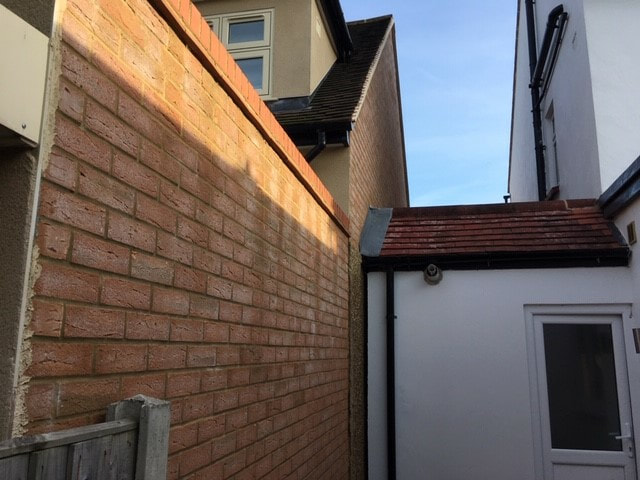 If you are currently looking out of your window, watching your neighbours' extension being built, you may be wondering if the dreams you have for building an extension of your own has been dashed. Well all is not lost. It often happens that when someone extends their property, it gets neighbours on the street thinking and saving to get the same or similar works done.
The Party Wall Act ("PWA") is there to help property owners realise their dreams, especially where a wall has been built on the boundary. This issue is a common occurrence for the team of Party Wall Surveyors at Antino and Associates to address.
If this scenario sounds familiar and you would like more information on next steps – then get in touch. Our Party Wall Surveyors will briefly discuss your case before arranging to come and visit your property at a time that suits you. Once on site, we will assess the area and discuss your project with you in more detail – all before you incur architects' fees for producing a scheme that actually cannot be built.
Hypothetically speaking, without seeing the exact dimensions of the property, you can build your foundations up to the boundary with your adjoining neighbour. Whilst, you are allowed under section 1(6) of the PWA to project the foundations across the boundary onto your neighbour's side. This, is however, subject to one specific condition. The projection has to be necessary.
If your architect produces drawings where the foundation projects across the boundary, and it can be shown that is not necessary, then the drawings will have to be changed. It is irrelevant if the planning and building regulations have approved the scheme, they cannot override the statutory procedures.
Dependent upon your Local Council regulations, planning permission may be required. Official permission can sometimes be required when existing building works has something new built on it.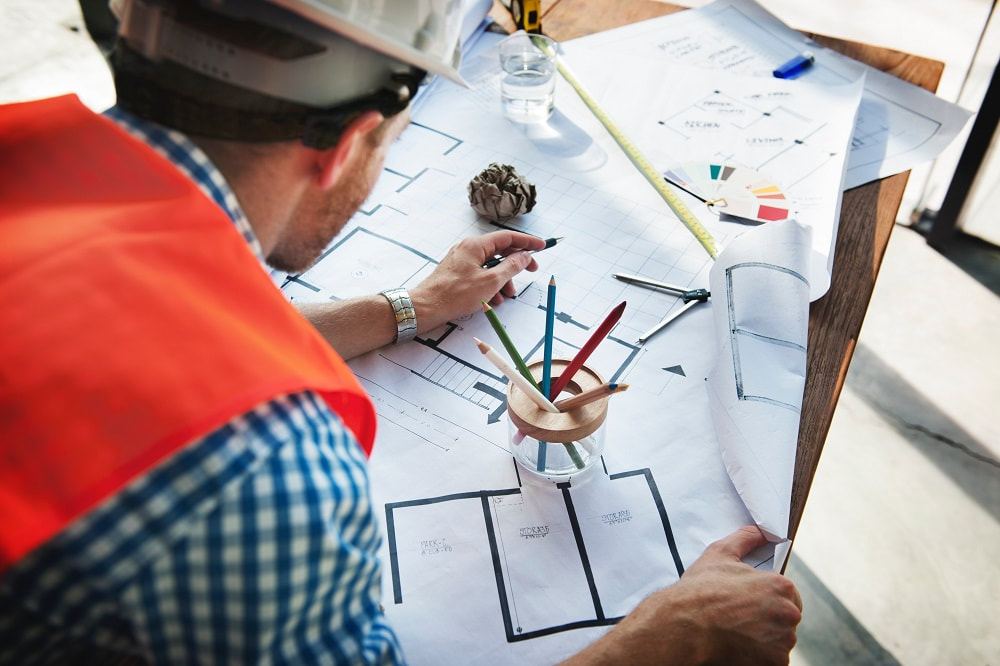 How can a Party Wall Surveyor help?
Following an inspection of the site in question, our Party Wall Surveyor will issue your neighbour with a Party Wall Notice. In England and Wales, adjoining neighbours must be informed of your building intentions if you want to carry out any building work near or on your shared property boundary, or 'party wall'. If you are carrying out works governed by the Party Wall Act, etc 1996 you will need to serve a Party Wall Notice on your neighbours.
​To clarify, the Party Wall Act includes:
undertaking building work to an existing party structure or party wall

excavating below or near to the foundation level of neighbour's property

creating a new structure across or on the boundary of two properties
The following list gives further detail of what notifiable works means:
excavating below the foundation level and or an adjoining owners' structure which includes patios, driveways, fish ponds, drains, sheds & garage bases and

cutting into a party wall

knocking down and rebuilding a party structure

increasing or reducing the height of a party wall

taking away, from a party wall, the chimney breasts.
Dependant Notice must be served either at two months before the notifiable works to the party wall begin, and at least one month before the notifiable excavation works begin. Notifiable work is either building work which affects a party wall or boundary line, or excavations within three or six metres of a neighbouring property (depending on the depth of the foundations you are making).
This will include most extensions and basement and loft conversions. You need to serve notice on all the owners of every neighbouring property affected by the works, both freeholders and leaseholders.
We also recommend letting your neighbour know of your plans, in person, so as to help maintain friendly and open lines of communication. They will experience some of the pain of the work without enjoying the benefits, so it is crucial to keep them informed and on side.
They will also be bombarded by Ambulance chasers once your planning application has been submitted to the council.
They paint a bleak picture of what the works will mean and emphasise the possibility of damage being caused. They seek an appointment with the view of obtaining payment from you as the person undertaking works. I.e. suggesting a non-win fee basis but this is often not the case. Ambulance chasers should be avoided at every opportunity.
Getting your scheme wrong will delay your build and increase the costs of your project. Failure to comply with the Party Wall Agreement will result in your neighbour taking you to court and obtaining (at your expense) an injunction to prevent you from continuing with the work.
Getting it right will provide (forgive the pun) the foundations for a smooth build.
So why not get your building works off to the right start? Get in touch with the Party Wall Surveyors at Antino and Associates today on 01245 490 019. We offer affordable and competitive prices that will allow you to achieve your dreams.