A crack has appeared on the party wall after my neighbour converted their garage. Who is liable?
Dr. Philip Antino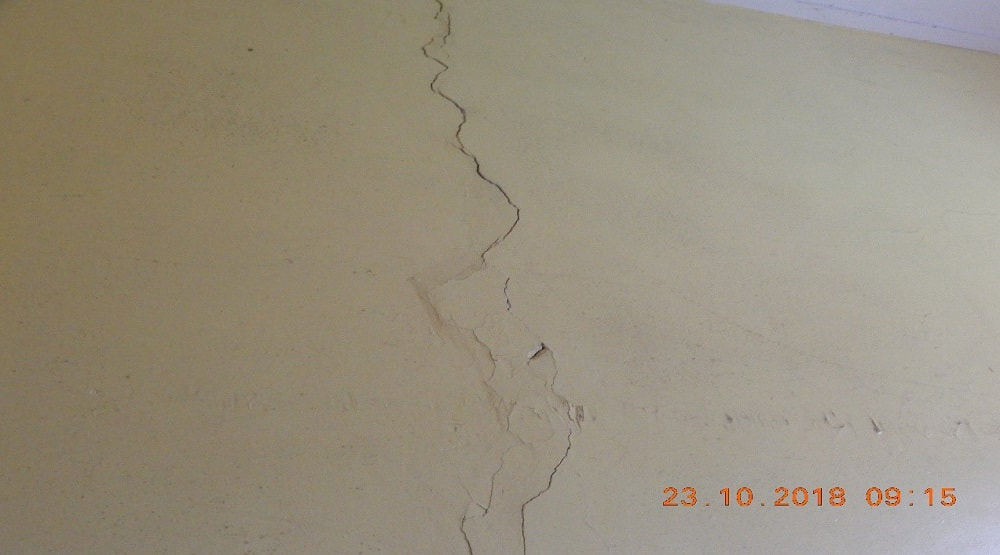 There are a number of factors to consider before answering this question. If we assume that prior to the work commencing a Party Wall Notice was received, this document should outline the following:
The type of work that is to be carried out

The schedule of the work that is to be carried out, including time frames

An account of the repair, or condition, of your property prior to the start of any works

If relevant, an outline of works that is to be carried out on your property
The Party Wall award should also refer to costs and compensation that may be awarded to you in the event of damage incurred because of the works that has taken place.
To be clear, a Party Wall Notice is an important legal document that makes up part of the Party Wall etc. Act 1996 process and does in fact starts the process running. This act is in place to serve as a means to protect property owners when certain building works take place that impact on neighbouring properties. The Notice is issued by the property (Building) owner undertaking the building works.
When the works are to the party wall the Adjoining (neighbouring) owners should be in receipt of this notice at least two months prior to the start of building works. It is in everyone's best interest if a Notice is served earlier as it allows time for any issues or disputes to be resolved. Because Notices are only valid for one year, some thought has to be given as to when it is served. You do not want the notice to expire before works has started.
The Party Wall etc. Act 1996 can cover building work for loft conversions, new roofs, extensions, conservatories, fences, basements and garden walls. It is important to hire the services of an experienced and professional Party Wall Surveyor to prepare and serve the correct notices.
I have received a Party Wall Notice from my neighbour, what should I do next?
If it is your belief that the crack has appeared as a direct result of your neighbours building works, the first thing you should do is re-read your Party Wall Notice. Check if there is a clause within it that permits a final inspection by your Party Wall Surveyor. Relay to him your concerns and he will assess whether or not the actual work is outside the remit of the authorised Notice. If his inspection reveals that the work was not permitted and/or is the cause of the crack in your garage, the building owner will be in breach of the award.
If this is the case, the Act sets out how the surveyor will deal with this problem, and how it will be addressed. You can request payment in cash for the repairs.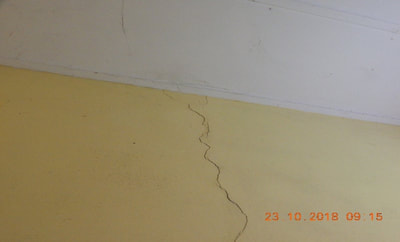 Your appointed Party Wall Surveyor is the first point of call and will be able to cast their expert eye over the cracks and make an assessment as to the cause. If it transpires that your neighbours' building works have caused the cracks, he will notify the neighbours surveyor (unless appointed as an agreed surveyor) and be instructed to rectify the works or pay you in cash. Alternatively, you can use your own contractor, if that is what you prefer.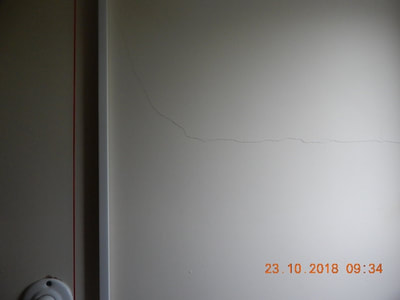 Disputes over building works can cause animosity and put a strain on the relationships between neighbours. Talking to your neighbour about your concerns, may help ease tensions and reduce potential costs (or could inflame them) if the problem is not quickly resolved. In the event that an agreement is still not reached, between the two surveyors, then a referral to the third surveyor may be necessary. His role would be to adjudicate upon the situation which would add a further expense.
If this question relates to a situation that you are experiencing at the moment, then get in touch today on 01245 490 019. Our team of expert Surveyors are experienced at dealing with a wide variety of party wall issues and we can be appointed in the capacity of: Agreed Surveyor, Adjoining Owners Surveyor and Building Owners Surveyor, if the works have not yet started. If you feel that your Surveyors are not acting correctly then we can act as an independent advisor.
Whilst we are based in Chelmsford, our party wall surveyors are and indeed do travel across the UK visiting clients in the south east of England, but predominantly Essex, London, Norfolk, Cambridge and beyond.